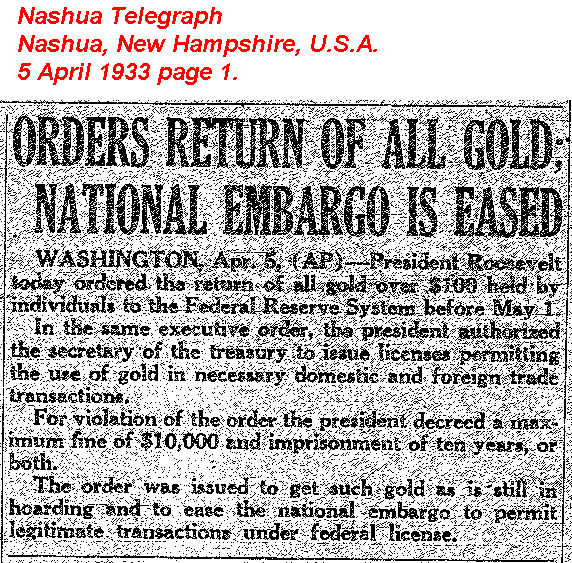 Click on the image to view
a higher-resolution image.
ORDERS RETURN OF ALL GOLD;
NATIONAL EMBARGO IS EASED
WASHINGTON, Apr. 5, (AP)—President Roosevelt
today ordered the return of all gold over $100 held by
individuals to the Federal Reserve System before May 1.
In the same executive order, the president authorized
the secretary of the treasury to issue licenses permitting
the use of gold in necessary domestic and foreign trade
transactions.
For violation of the order the president decreed a max-
imum fine of $10,000 and imprisonment of ten years, or
both.
The order was issued to get such gold as is still in
hoarding and to ease the national embargo to permit
legitimate transactions under federal license.
---